Dark & Decadent Chocolate™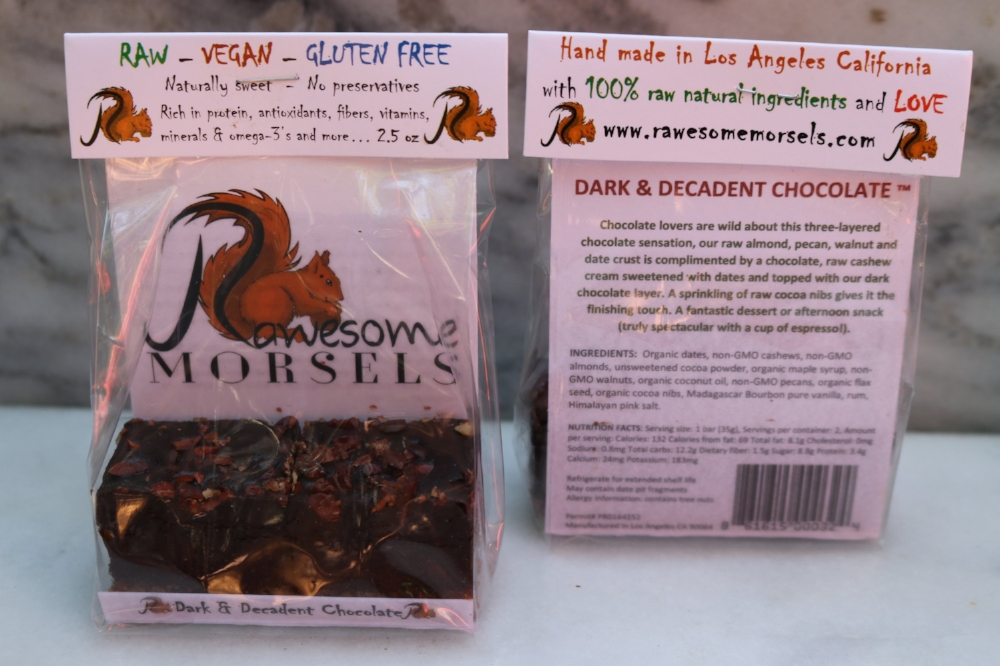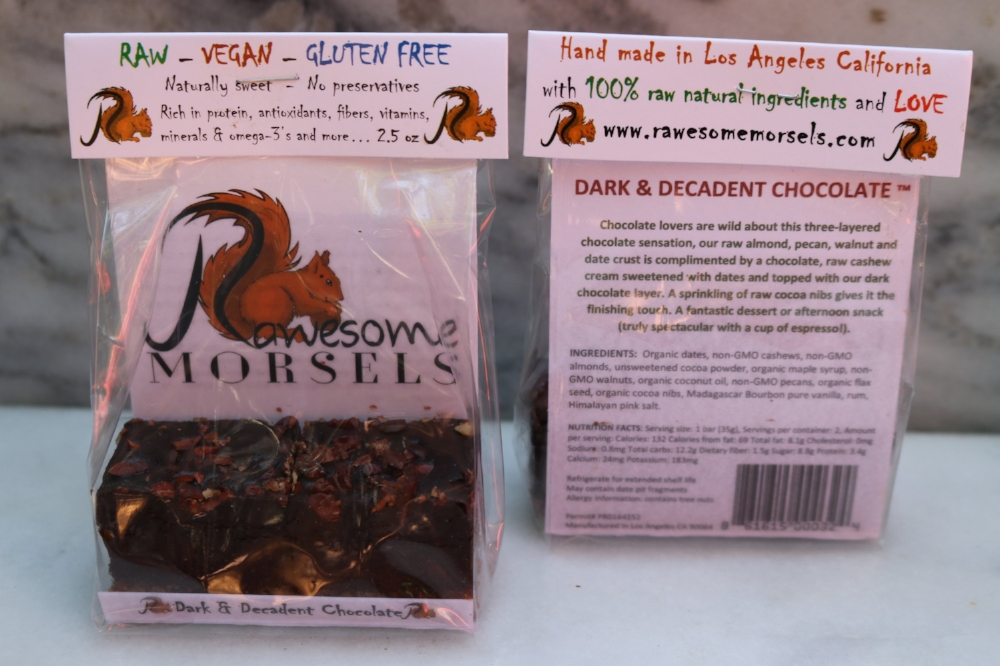 Dark & Decadent Chocolate™
Chocolate lovers are wild about this three layered chocolate sensation! Our Rawesome Classic Crust™ is complimented by a raw cashew chocolate cream sweetened with dates and topped with our signature, naturally sweetened dark chocolate fondant. Raw cocoa nibs give it the perfect finishing touch. A fantastic dessert or afternoon snack (truly spectacular with a cup of espresso!).
Price is for 2 pieces (app. 3 oz)
Due to the handcrafted nature of our production, shapes, sizes and appearance and volume can slightly vary.
INGREDIENTS: Organic dates, non-GMO cashews, non-GMO almonds, organic unsweetened cocoa powder, organic maple syrup, non-GMO walnuts, organic coconut oil, non-GMO pecans, organic flax seed, organic cocoa nibs, Madagascar Bourbon pure vanilla, organic lemon peel, rum, Himalayan pink salt.
NUTRITION FACTS: Serving size: 1 bar (35g), Servings per container: 2, Amount per serving: Calories: 132, Calories from fat: 69, Total fat: 8.1g, Cholesterol: 0mg Sodium: 0.8 mg, Total carbs: 12.2g, Dietary fiber: 1.5g, Sugar: 8.8g, Protein: 3.4g, Calcium: 24mg, Potassium: 183mg